Want to Turn Your Neighbours Green with
Envy with a Vibrant New Landscape or
Stunning Stone Feature Wall?
Get the Relaxing, Luxurious Retreat You Deserve – without Worrying about Hidden Costs or Dodgy Workmanship. Book Your FREE Outdoor Upgrade Consultation Now to Learn More!
Download The
3 Critical Questions You Need To Ask
Every Landscape Design Expert Before You Hire One.
No thanks.. I'd rather keep my fingers crossed and hope for the best
10 Things Every Homeowner Ought to Know before Designing Their Landscape
The right landscape design can increase the value of your property, impress visitors, and provide you with a year-round oasis where you can escape the noise of everyday life. But before you start your project, you'll want to read this guide so you can learn how to get the best possible design and avoid common mistakes in the process...
(enter your email address below and click "Get Instant Access!" to complete)
Yes Neil! Give Me The Ultimate Checklist For Designing My Dream Landscape...
Please Send The FREE Guide To The Email Address Below

We value your privacy and would never spam you
Here's Why Living Colour Landscaping Is
Your Home Exterior's New Secret Weapon...
Landscape Design Experts

Designing a front or backyard area you can enjoy year-round is important, especially in temperate regions like Sunshine Coast. That's why you should trust the experts at Living Colour Landscaping to develop a lasting design that perfectly suits your lifestyle. Whether you're looking to redo your entire front yard or create a completely new landscape from scratch, we can maximise your space and bring your outdoor living to life.
Stone Wall Specialists

Instantly add value and enhance the beauty of your home with a unique stone feature wall. At Living Colour, we do more than breath-taking landscapes. We specialise in random stone walling that turns your entryways and walls into one-of-a-kind focal pieces that are sure to impress guests.
Flexible and Easy to Work With

Do you have an idea for what you want your landscape to look like, but you don't know who to turn to or what to do next? Before you turn to a landscaping "diva" who doesn't take your unique lifestyle or needs into account, let us help. We promise to treat you and your property with the utmost respect. And we're not only flexible enough to work with your ideas, but we're also creative enough think up stunning solutions you may have never even considered.
Fully Qualified, Licensed, and Insured

Each of our expertly trained landscapers has been background checked and hand-picked to be part of the team. We turn up on time in marked vehicles and clean uniforms. You can rest assured that we will complete your landscaping upgrade efficiently and to the highest standards of quality.
Honest, Upfront Pricing

We're a family-owned business with over 17 years of experience. When you hire our professionals, you'll work with actual landscapers who have a keen eye for design and attention to detail. No shady sales tactics. No hidden fees. Just upfront pricing to suit your budget and honest, quality work that lasts.
Time and Money-Saving Service

Hiring our professionals can save you tons of time and money. Think about it: How much is your time worth? And how much time would you waste trying to figure out a proper design for your yard all on your own? How about the money you'd throw away purchasing the wrong plants and materials? On the other hand, you could hire us one time to create the outdoor living space or stone feature wall of your dreams… while you sit back and relax.
Prompt and Professional from Start to Finish

Rely on Living Colour Landscaping for professional hard and soft landscaping work, top-notch communication, and a finished product you'll love – guaranteed. From your initial free consultation, to installing the perfect plants, to putting the final touches on your outdoor masterpiece, we keep you informed at every stage and always have a dedicated manager onsite to oversee your landscaping transformation.
Tired of Driving up to an Ugly Yard... But Don't Know Where to Start Designing?
It's Time You Met Living Colour Landscaping!
Our Risk-Free, Stress-Free Outdoor Design Process Guarantees You'll End Up with a Beautiful Space You Can Enjoy for Years to Come. Click below Now to Get Started!
| | | |
| --- | --- | --- |
| | Create a Landscape You Can Be Proud Of | |
Your yard is a gathering space for friends and family, a quiet respite after a long day, and often the first impression you make on special guests.
It should be a source of relaxation, beauty, and pride – not an embarrassing eyesore.
At Living Colour Landscaping, we know how important the exterior of your home can be, but we also understand how hard it is to pick the perfect plants and design elements to create the effect you want. That's why we believe that you should spend your time out on the boat, relaxing by the pool, or hanging out with the kids while our professionals handle your landscaping.
You'll find expertly installed hard and soft landscaping services and creative, custom designs to highlight your property's unique features. From dramatic landscape makeovers to brand new creations, we have the skills and expertise to turn your vision into reality.
Before you waste countless hours and thousands of dollars on trial and error with a DIY design, let our qualified and licensed landscapers help you create the perfect look today, from stunning stone feature walls to lush green lawns, all without you lifting a finger.
Click below to book your 100% free outdoor design consultation today!
See What Our Happy Clients Are Saying...
Don't Just Take Our Word For It...
We built a new home and wanted landscaping to compliment our home and to provide a "walk on" area to the existing boardwalk. Ours was a sloping site measuring 10 x 5 m (approx). In our meeting Neil understood our requirements and was able to offer many suggestions on how our ideas could be improved. Neil showed great skill in his presentation and appeared to be very passionate about what he could do for us. Neil was also very happy to work with us and make changes if required as the job was being completed. We found Neil to be very diligent, once he started he continued to put the time in to complete the job on time. His work is very professional and the finished job looks fantastic. Neil is honest and "up front" about the finished product. We would recommend Neil to anyone wanting to have a complete
job done by a professionally trained landscaper.

John & Tonnie - Maroochydore
Living colour landscaping was prompt & professional when preparing the quote for our landscape paving. Neil outlined exactly what he was going to do and also what he wanted from us in preparation of the site as this was not straight forward and access was limited. He measured the quantities exactly and was extremely patient when we were delayed by our builders. Once the job commenced Neil was reliable, neat and communicated well Courteous of our dogs and my son. We are extremely happy with the finished job and the extra bits and pieces were no trouble. Neil guided us towards options for landscaping the garden plants and we were very grateful for this. I have no hesitation in recommending Neil (Living colour landscaping) for any landscape paving projects you require.!

Anne - Buderim
We engaged Neil Kearns from Living Colour Landscaping to transform our outdoor area from lawn to low maintenance paving and garden. Neil dug out our lawn by hand and had to toss it over a brick fence (1600cm) into a skip bin. A challenge in itself. The pavers were laid and the garden set out and it all looks amazing. Neil worked extremely hard to have all this done in a short period of time. We also had a drainage problem which Neil fixed for us putting in storm water pits to contain the flooding that we have had in the past. We asked Neil to plant some plants we had in pots into the garden and nothing was a problem. Overall we were very happy with the transformation from lawn to paving and landscaping of the garden. We have had many complementary comments from neighbors regarding the paving and garden area. Thank you Neil for a job well done.

Ann & Ralph Stephenson - Pelican Waters

You're Protected by My TRIPLE Guarantee
Hi there! Neil Kearns here, owner of Living Colour Landscaping. I want you to be able to sit back, relax, and enjoy the beauty of your home's landscape. I also understand the thought of a stranger transforming the entire look of your yard might be a bit overwhelming or even scary.
That's why I personally back up every single one of our landscaping projects with an unrivalled TRIPLE guarantee:
Guarantee #1: As fully qualified and QBCC licensed landscaping professionals, we back up all our work with an industry-best 7-year guarantee. This means you and your family can enjoy your new gardens, feature walls, and outdoor entertaining areas for years to come.
Guarantee #2: Rest easy knowing that all our materials are backed by industry leading warranties and are guaranteed to last. You'll never have to worry about poorly constructed retaining walls and edgings that crumble shortly after they're installed.
Guarantee #3: We keep our word and promise to finish your project ON TIME, so you can be ready for that upcoming dinner party or backyard BBQ. Plus, if for some unlikely reason we're not able to finish by the date and time we say we will, then we'll gladly give you a $100 nursery voucher. No questions asked.
I dare you to find another landscaper with a guarantee like this.
So go ahead and take the first step to a yard you love. Schedule your no-cost, no-obligation consultation today.
It's always a smart choice to invest in the street appeal of your home. Not only will it add value to your home and make a great first impression, it will also give you a lasting sense of pride you can feel each time you roll into the driveway or sit out back in your favourite lawn chair.
That being said, we realize that renovating or designing a landscape from scratch is an important investment you shouldn't take lightly. That's why we wanted to take a moment to answer a couple common questions we receive.
If there's anything else we can help you with, call us at 0411 890 447 or email neilk@livingcolourlandscaping.com.au .
What areas do you serve?

We've been proudly serving homeowners and developers alike in Pelican Waters, Buderim, Minyama, Noosa, Moffat Beach, and all throughout Sunshine Coast since 2006.

I have a design idea for my yard, but I'm not sure where to start or what to do next. When would be the best time to talk to someone who can help me bring my ideas to life?

If you're redoing an existing landscape or creating a new design from scratch, we would be happy to set aside some time to talk with you at no charge. We offer a no-cost, no-obligation outdoor design consultation to help you get started. One of our landscape design experts will do a walkthrough of your property, listen to your ideas and needs, and talk through a design to suit your lifestyle and make the best use of your space.

We will also provide you with a detailed, upfront estimate of costs for your new landscape. Again, there's no cost for this risk-free service. To schedule, simply click the button above, call, or email us!

We look forward to helping you create the attractive, relaxing landscape you deserve!
Add:Caloundra Sunshine Coast, Australia
Business Hours: M-F, 7.30am–6pm
Email: neilk@livingcolourlandscaping.com.au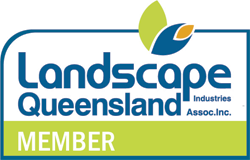 neilk@livingcolourlandscaping.com.au Mon-Fri 9:00 AM-5:30 PM
www.livingcolourlandscaping.com.au - Copyright © 2017